Transforming your outdoor space into a comfortable and inviting lounge area can greatly enhance your outdoor living experience. Whether you have a spacious patio, a cosy balcony, or a lush garden, selecting the right outdoor lounge furniture is essential. In this article, we will explore the world of outdoor lounge furniture, discussing its benefits, considerations, and various options available. By understanding the key factors to consider and making informed choices, you can create a stylish and relaxing outdoor lounge that becomes a favourite spot for relaxation and entertainment.
Before purchasing outdoor lounge furniture, calculate the available space and layout of your outdoor area. Take into account the room's dimensions and shape, as well as any obstacles or architectural features. Ascertain if you intend to use the lounge area for dining, lounging, or both, and make sure there is enough space for movement and comfortable seating arrangements. To choose the right size of the furniture, carefully measure the space.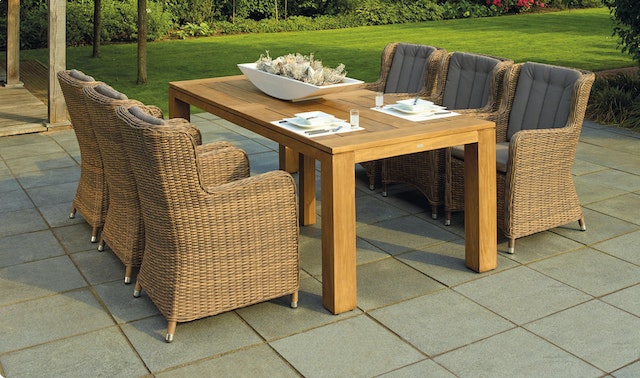 Due to the variety of weather conditions outdoor lounge furniture is subjected to, it's essential to select materials that can survive the elements. Teak, aluminium, wrought iron, and synthetic wicker are typical materials for outdoor lounge furniture. Each material has distinct qualities like toughness, resistance to rust and corrosion, and simplicity of maintenance. Find the material that best suits your demands and the beauty of your outdoor space by weighing the advantages and disadvantages of each.
When it comes to outdoor lounge furniture, comfort is key. Look for furniture with lots of support and cushioning. Outdoor sofas and lounge chairs ought to have soft armrests, backrests, and seating surfaces. To improve comfort and customize the style, think about adding cushions or seat pads. Make sure the cushions can be easily cleaned or changed when necessary and are constructed of weather-resistant materials.
Outdoor lounge furniture should be adaptable and versatile to meet a range of demands and tastes. Look for furniture that may be quickly reconfigured to accommodate various seating arrangements or group sizes. Think about purchasing modular furniture so you can change the arrangement according to the situation. To make the most of your outdoor lounge's practicality, search for furniture with several uses, such as storage compartments or built-in tables.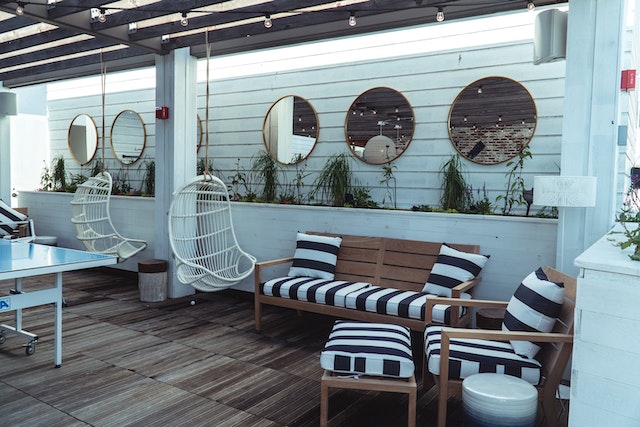 A visually appealing and unified outdoor space is greatly influenced by the style and design of your outdoor lounge furniture. When selecting lounge furniture, take into account the aesthetics and current design of your outside space. Choose furniture pieces that complement your chosen aesthetic, whether it be contemporary, modern, or historic. Make sure the materials, colours, and patterns go nicely with the surroundings and your unique style by paying attention to the details.
Regular upkeep is necessary to keep outdoor lounge furniture looking great and extending its life. Understanding the care recommendations for the selected furniture is essential because different materials require different maintenance procedures. As an illustration, teak might need routine oiling to keep its natural colour, whereas aluminium or synthetic wicker would only need spot cleaning every so often. Choose furniture that fits your lifestyle and the amount of upkeep you are ready to provide.
Please follow and like us: