Becoming a parent is a blessing. Keep in mind that not all parents can conceive a baby due to many different reasons. For instance, diabetes, male infertility, polycystic ovary syndrome,poor egg quality, and untreated gonorrhoea, to name a few. Because of this, if you can have a baby, you are in luck. Yes, becoming a parent is a blessing, but it is not easy. You have to adhere with a few major changes in your everyday routine.
The good news is, you will get used to it eventually. Babies grow up fast so enjoy every moment with him or her. And before you give birth, make sure that everything is ready so you will not lose sight of even the smallest detail. In fact, it is a great idea to buy all your baby's needs until such a time he or she can manage to do things by him or herself. Shopping can be quite complicated, which is why to help you buy the right items, take time to read everything below.
Stroller
Taking care of a baby is no easy job. It requires a lot of effort, patience, and time. However, having a baby does not mean you have to neglect your own needs. Spend some time outdoors to get some fresh air and vitamin D. Allow your baby to come with you with a help of a quality stroller. Both of you will get to enjoy the outdoors, for sure. Include a car seat in your shopping cart as well.
Magical Tea Set
Little ones who like to have tea parties will love to receive a magical tea set. Buy a magical tea set that comes with a music to make tea time more memorable.
Educational Toys
Educational toys play an important role in every child's growth and development. Therefore, give your little one some of the best educational toys available, such as Lego and Play Doh. You can give monkey bars as well that will him or her have fun while bonding with you.
Clothes
Clothes are an essential so buy clothes for your little one. Some of the clothes you need to buy especially for your newborn baby are bibs, caps, jackets, onesies, shorts, socks, and t-shirts.
Feeding Essentials
Feeding essentials have to contain feeding bottles, feeding bottle brushes, breast pad and pump (if you will be breastfeeding), and many other things. If your little one will start to have solid food in a few months, you need to have a high chair and a few sets of child-friendly utensils.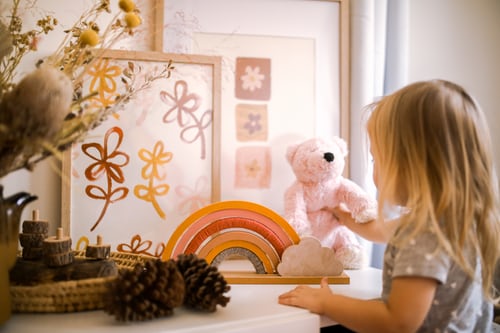 Cooking Subscription
Teach your little one to cook at a young age with cooking subscription. Sign him or her up and a cooking kit will be delivered to your doorstep. Generally, it includes some food ingredients and tools.
Diapering Items
Shop for baby diapers, baby wipes, diaper bag, and diaper rash creams. When it comes to diapers, you can choose from cloth or disposable type of diaper. If you care about the environment, choose a cloth type of diaper. It is not only good for the environment, but it can also help you save money.
Shop for the said items before your baby arrives.
Please follow and like us: